Staff
Renee Farkas
Spiritual Director, Parent Educator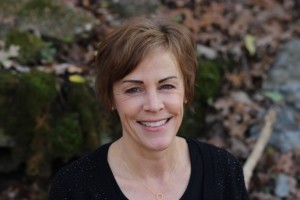 Ambernest Christian Spiritual Direction
The Director and founder of Ambernest; Renee Farkas, has received extensive training in spiritual direction. She holds a Master of Arts degree in Christian Spirituality from Creighton University. She has earned certificates from both NewWay Ministries School of Spiritual Direction located in Colorado Springs, and the Spiritual Direction Program offered through the Institute for Christian Spirituality located in Nashville. In 2010, she completed the Spiritual Exercises, 19th Annotation, which is an intensive nine month directed prayer retreat written by St. Ignatius of Loyola.
Her early training came from the University of Wisconsin, Madison, where she graduated with honors with degrees in early childhood education, and primary and secondary special education. Her initial career focused on vocational and community training with children and young adults with special needs. She worked to the end that each person, embracing individual gifts and limitations, can find their place in the community and contribute to their own well-being and to that of others.
Through her work over the past 25 years in church, para-church, and community settings, Renee has seen that we all have "special needs". We all have gifts and limitations that make it challenging to find our place in God; that place of peace, rest, and connection. Experiencing the great benefits of receiving spiritual direction personally, she developed a strong desire to come along side people as they explore relationship with God.
About Individual Spiritual Direction
Christian Spiritual Direction is the ancient practice of listening with another for the voice and movement of God in one's life. It offers companionship in the most important, intimate area of one's life; exploring the inner landscape where one receives and responds to the God who is Love.
It is a gentle practice, where a trained director spends one hour monthly with a directee. With the acknowledgment that the Holy Spirit is the true guide, the director enters into prayerful conversation with the directee regarding his/her relationship with God. The directee is encouraged to express areas of connection with God as well as areas of lack of connection, where God was seen and not seen, heard and not heard. Both trust the Holy Spirit to bring to the surface those things that are most important in the struggle to receive and respond to God's loving invitation to honest relationship.
Spiritual Direction is not for everyone in every stage of spiritual development. It is for those who are familiar with scripture and have begun to experience the nudge toward the "more" of life with God; a place where God's love is drawing into deeper relationship. Spiritual direction explores what hinders and what promotes attentiveness and response to the Spirit's action in the directee. The focus is no longer getting more things from God (job, health, safety, wealth, influence) but has turned toward experiencing more of God, listening to God's voice above all others, and following where God is leading.
Individuals who have entered into this stage of journeying with God often find it a lonely place apart from what they have known previously in Christian church and community. Though it may be lonely in spots, thankfully, many before us have valued and preserved the practice of one coming alongside another as a friend to the soul and a co-listener for the voice and movement of Immanuel, the God who is with us.
About Small Group Spiritual Direction
Spiritual Direction Groups are for people who are desiring to hear the voice of God in their lives and want the company of others, all seeking to explore their relationship with the God who is Love.
Groups consist of three to four people who gather together for the purpose of listening to God and for God's movement in their own lives, as well as on behalf of the others in the group. A trained spiritual director guides the process and is responsible for listening as well as providing the structure and atmosphere that encourages the growth of respectful and caring relationships.
The gatherings are monthly, lasting 2 hours. The time is structured so that each person has a chance to talk about relationship with God, followed by silence, and then group interaction. When speaking, each participant is encouraged to talk about where God was heard or sensed throughout the past month as well as where God seemed silent or far off.
Honesty is highly valued and the focus is on listening and how each person is responding to what is heard. When listening to another speak, participants are asked to be in a listening, prayerful posture on behalf of the other person and attempt to discern God's movement along with the person. The interaction following the silence is meant to give a chance for clarifying questions and impressions pertaining to what was just shared.
Spiritual Direction Groups are distinct from counseling groups, Bible studies, or recovery groups. The emphasis is not on a problem to be fixed or a principle to be mastered. Relationship with God; his invitation and our response, is central. The nurturing of that relationship is the focus of the individual sharing, listening, silence, and conversation.